Electra is a trendy

ramen bar loca

ted in Florianópolis, a tropical island in southern Brazil
Our main goal was to create something different from the classic Japanese restaurant aesthetic as the founder is a Brazilian chef who loves eastern culinary but doesn't have any direct connections with Japan. The briefing was to imagine the place as a cyberpunk hideout for a gang in which the big boss is a Japanese young woman.
We partnered with Emanuella Wojcikiewicz Architects to created cyberpunk atmosphere with a lot of neon lights and electricity flowing all over the place. The cyberpunk theme called for an English name for the place. We tried to convey the futuristic aesthetic in the branding, using bright colours against dark backgrounds and busy layouts.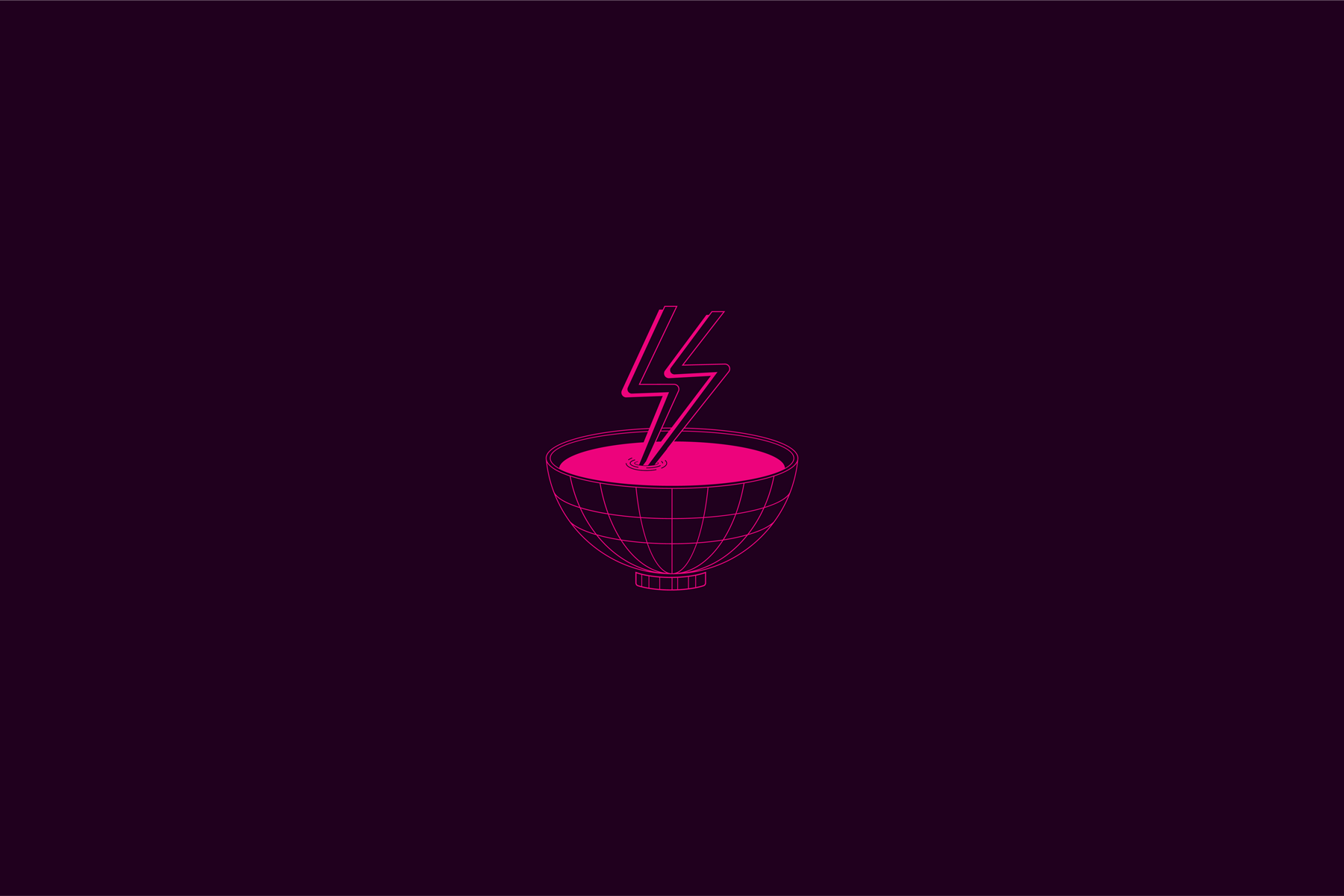 Electra é um novo Ramen Bar localizado em Floripa.
Nosso objetivo era criar algo diferente da estética clássica de restaurantes de comida japonesa, já que o fundados é um chef brasileiro que ama a culinária asiática mas não tem nenhuma conexão familiar com a Ásia. O conceito por trás do restaurante veio da ideia de um local de esconderijo de uma de gangue, num contexto de Japão cyberpunk, onde a chefe da gangue é uma mulher japonesa jovem.
A arquiteta Emanuella Wojcikiewicz criou junto ao cliente uma atmosfera cyberpunk para o restaurante, com muitas luzes neon e metais. Traduzimos esse conceito de Japão cyberpunk no branding com um nome em inglês, o uso de cores vivas contra fundos escuros e layouts com uma profusão de elementos.
​​​​​​​